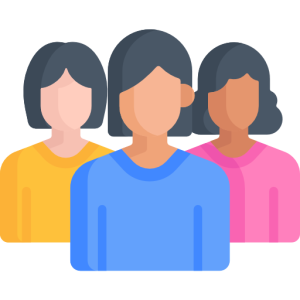 "Favour is deceitful, and beauty is vain: but a woman that feareth the Lord, she shall be praised." ~ Proverbs 31:30
The primary focus of Women of Worth Ministry (WOW) is to empower and provide an atmosphere for personal and spiritual growth to women of all ages from every strata of society.
Led by a team of driven and motivated women who are ready to take on the challenge of bringing God's message to the world, the ministry caters to the needs of young girls and adult women who are struggling with their faith; and provide them the necessary counseling and spiritual support to restore their belief in God's word. Every woman has a hand to hold and they will find that kind of support with this ministry. Let us help each other fulfill God's plan for us on earth.
Meetings are held every 1st and 3rd Wednesdays at 7:30 pm of each month, where plans are discussed for the ministry. A variety of issues and areas of needs encountered by women are addressed from a biblical perspective. A number of social activities are engaged ranging from trivia and games, dinners, tea parties, seminars, socials and retreats. Occasionally, professionals are also invited to make presentations on topics related to real estate, credit line and how to purchase a home on your own, domestic violence and more.
The W.O.W Ministry endeavors to reach women – young and old – as we create an atmosphere for women to develop their gifts, abilities, and lasting relationships as we reach out to the community for Christ.