PFM, St. Petersburg Florida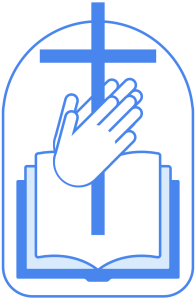 The Power of Faith Ministries International, St. Petersburg, started out as a prayer meeting in the home of then Missionary Claudine Edwards-Byfield. Each week the numbers grew larger as persons were visiting from other churches coming for prayer, healing, and deliverance. One night during a prayer meeting, the Holy Spirit instructed Missionary Edwards-Byfield to have an alter call. He instructed her to ask if there was anyone who was will to commit or recommit his or her life to the Lord. Seven individuals surrendered to the Lord on that night. To God be the Glory.
Being directed by the Lord, Missionary Edwards-Byfield had no choice but to look for a place to worship because the need became increasingly great – persons needed a church home. It was then Lord blessed us with the Baptist International church where we shared their Sanctuary. From the period April to December 2013, we were allowed to go in at 4:00pm each Sunday to conduct our worship service. In December of 2013, the property was sold, and so once again we had to begin the search for a place to worship. However, this did not daunt the members as we stayed united, prayed and kept the faith while we searched. During this time, we experienced the good hand of God as He provided us with our new and present location at 6501 25th Way South, St. Petersburg, Florida. We can say like Samuel, "Hitherto has the Lord help us." – 1 Samuel 7:21.
On October 19th through to October 24th 2014, the official launch of The Power of Faith Ministries International, St. Petersburg was held. Our Bishop and Founder, Dr. Delford Davis and our Assistant General Overseer, Rev. Howard J Grandison conducted this landmark dedication service. The Assembly receives immediate pastoral leadership from Evangelist Claudine Edwards-Byfield and is supervised by Reverend Michael A. Hutchinson, Senior Pastor of the PFM, Miramar, Florida Assembly. There are four (4) credential officers namely, Exhorter Hope Edwards, Worker Keisha Edwards, Worker Suzette Scott and Worker Sharley Givens.
Since the commencement of this Assembly, we have had four (4) baptisms – the first being March 17, 2013 where five persons gave their lives to the Lord. There has been three (3) other baptisms with a total of twelve (12) new converts. Two (2) babies have been christened so far. The current membership stands at approximately 35 and God continues to add to the church daily them that are being saved.