About Us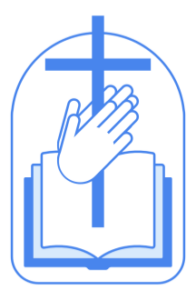 "But when he saw the multitudes, He was moved with compassion on them, because they fainted, and were scattered broad, as sheep having no shepherd." (Matthew 9:36). Being summoned from Flushing, New York by his Lord with these poignant words, Bishop Dr. Delford D. Davis returned to Jamaica to pioneer a work along with his wife, Reverend Petrova Davis and a team of twelve (12) individuals. Consequently, this magnum opus was inaugurated under a little brown tent in the Waterford community of Portmore, St. Catherine, Jamaica on April 24, 1983.
As the membership rapidly increased, upgrade to a wooden structure and relocation to Lot 1305 Manhertz Road, Waterford, followed in 1985. The severe winds of Hurricane Gilbert in 1988 annihilated the building, but God faithfully continued to add to congregation. It was then apparent that the Ministry had outgrown this location. Subsequently, a third and final move was in order to the now permanent and present Headquarters at Portmore Town Centre, St. Catherine. Over the years, Almighty God, being faithful to His Word, has been extending the boundaries of the Ministry, physically and virtually (www.pfmfamily.org), throughout the regions of Jamaica, North America and entire Globe.
In 2006, through divine appointment, Reverend Joycelyn Rose, Senior Pastor of the then Abundant Faith Ministries, Hollywood, Florida USA, engaged Bishop Davis in one week of revival. Being enthralled by his calibre of ministry and evident anointing, Reverend Rose expressed her desire for him become the Bishop of the Ministry. With intense scrutiny and consultation with the Lord, Bishop Davis and his wife, Reverend Petrova Davis consented to undertake this new endeavor and the Power of Faith Ministries International, Inc., Hollywood, Florida Assembly experienced its conception. This transition was successfully completed in 2007.
As the years progressed, Reverend Rose indicated her desire to demit the office of Senior Pastor. On August 4, 2011, Reverend Michael Hutchinson, his wife Exhorter Patricia Hutchinson and their children of the Headquarters Assembly, Jamaica were commissioned by God where he assumed the position of Senior Pastor. His installation was and continues to be enriching and affirming to the congregants, who desire to serve and grow in the grace and the knowledge of the Lord Jesus Christ.
Wednesday, June 13, 2012 is recorded as a historic milestone in the life of the Ministry when the good Hand of God opened the doors of favor for us to acquire our first Church property at 6337 SW 27th Street, Miramar, Florida 33023. On Sunday, July 22, 2012, as we worshipped for the first time in our own Sanctuary the apparent presence and power of the Spirit of the Lord was within our midst.
We continue to grow as a body of Believers forging ahead under the scripture theme "The people who know their God shall be strong and do exploits." – Daniel 11:32b. To God be all the glory great things He has done. We stand with the assurance that greater things are still to come
module Content settings. You can also style every aspect of this content in the module Design settings and even apply custom CSS to this text in the module Advanced settings.
Our Statement Of Faith
We Believe:
In the verbal inspiration of the Bible.
In one God eternally existing in three persons; namely the Father, Son and Holy Ghost.
That Jesus Christ is the only begotten Son of the Father, conceived of the Holy Ghost, and born of the Virgin Mary.
That Jesus was crucified, buried, and raised from the dead: that He ascended to heaven and is today at the right hand of the Father as the Intercessor.
That all have sinned and come short of the glory of God, and that repentance is commanded by God for all and necessary for forgiveness of sins.
That justification, regeneration, and the new birth are wrought by faith in the blood of Jesus Christ.
In sanctification subsequent to the new birth, through faith in the blood of Christ; through the Word, and by the Holy Ghost.
Holiness unto God
Mission
Our mission is to create an awareness of the abundant life Jesus offers to all; to foster its enrichment through spiritual and intellectual interaction enhanced by excellent service.
"I am come that they might have life, and that they might have it more abundantly".
Our Founders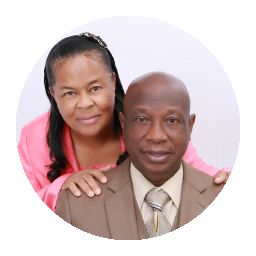 Bishop Davis is one of Jamaica's most loved and respected radio and television preacher who is aired on Love-101 FM and Love Television with the Voice of Power Broadcast and the Hour of Power Telecast. In addition, he established the first 24 hours per day Religious cable TV Channel 32 on the J.A.C.S. Cable Network.
Bishop Dr. Delford Davis, a man after God's own heart, called and sent to proclaim the Gospel of Jesus, uncompromisingly, to everyone.
He was born in Mount Charles District, Mavis Bank, St. Andrew, then sooner moved to Portland where he spent his early boyhood days and then on to Kingston in his teenage years. It was during his teenage years that he became converted in 1971. From a life firmly rooted and grounded in the Word, he experienced rapid spiritual growth and maturity and availed himself to be mightily used of God. Cognizant of the call of God on his life, he further equipped himself for ministry work by pursuing Biblical studies at the Jamaica School of Evangelism; Tabernacle of Prayer Bible Institute, USA; International Correspondence Institute, USA and Jacksonville Theological Seminary, Florida, USA. His most recent achievements included the award of Bachelor of Theology (Master of Religious Arts in Christian Psychology) and Doctor of Divinity (Honorary).
Bishop Davis was first commissioned as full time Pastor of the Jamaica Evangelistic Association from 1976 – 1980. He also did Pastoral duties at the Association's branch Church in Mandeville before leaving the island in 1980. For two years he did the work of an Evangelist in United States of America. His Godliness, humility, discipline and fearless profound preaching won him a place in the hearts of everyone who knows and hears him.
Having received a commission from the Lord, he returned to the island of Jamaica, more specifically to Waterford, St. Catherine, where he founded and established, The Power of Faith Ministries, on the 24th of April 1983. This ministry became the light in the community of Waterford. Many souls were won for the Kingdom of God, and what was once a volatile community, became a model, because the seed of righteousness was sown therein as a result of Bishop Davis' obedience to the Lord's commission.
The Church grew rapidly, and in 1989 Bishop Davis commenced the construction of the Miracle Cathedral (Headquarters) in Portmore Town Centre. Being a visionary leader who firmly believes in the establishment and extension of God.
Our Senior Pastor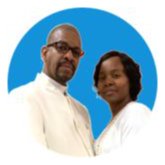 Bishop Michael A. Hutchinson has been saved since 1997. His encounter with Jesus Christ took place at a tent crusade in the Greater Portmore community of St. St. Catherine, Jamaica, West Indies. This mission held by The Power of Faith Ministries under the leadership of Bishop Dr. Delford D. Davis and Minister Petrova Davis. Over the years, the Davis' have been instrumental in the nourishment and nurturing of his leadership and pastoral development. Consequently, his spiritual heritage has been firmly grounded in The Power of Faith Ministries International INC, Portmore, Jamaica W I, where he received the Word of salvation, spiritual fortification and leadership development through the uncompromising principles of God's Word.
Since the inception of his spiritual journey, Bishop Michael A. Hutchinson has faithfully served in the fellowship while in Jamaica. During those years, he actively committed himself to the Work of the Lord and undertook many leadership portfolios in various Auxiliaries. However, on August 4, 2011, Pastor Hutchinson and his family were commissioned by God to The Power of Faith Ministries Assembly in South Florida where he now serves as Senior Pastor.
Bishop Michael A. Hutchinson has been trained in the areas of Biblical Studies, Counseling and Psychology. However, his love for prayer and the Word has enabled him to effectively reach a wide cross section of individuals for his Lord and Christ. His teachable attitude has enabled him to be pliable in the Hands of the Lord. Bishop Michael A. Hutchinson possesses a passion for Christ that is unquestionable; and he also demonstrates a level of excellence and integrity. In addition, he has a keen zeal and reverence towards the preaching and teaching the Word of God, and a strong desire for seeing people saved, healed and delivered from their oppression. His message is one that is punctuated with hope, love, life and liberty that are available to all who believes in the Lord Jesus Christ.
Over the years, God has kept Bishop Michael A. Hutchinson faithfully married to Minister Patricia Hutchinson since 1998 and they are the proud parents of four beautifully blessed children: Ramoi, Rochelle, Roshaun and Ruthanne.
Our Assistant Pastor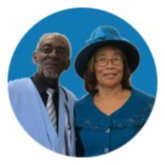 Reverend Joycelyn Rose was born in St. Anns, Jamaica West Indies. She lived in the United States of America where she resided in New York. In 1989, she was ordained an Evangelist in the Faith United Church of God. After a while, she relocated to Miami Florida, however she found it difficult to locate a true place of worship. In May 1996, she was ordained as a Minister. Then, in 1997, she attended the School of the Prophets in Fort Lauderdale, Florida.
Following the leading of the Lord, Reverend Rose started a work in her home in Hollywood, Florida with only four (4) persons including her husband, Minister Owen Rose. The Holy Spirit added to this work and within 90 days it grew to a total of 20 persons. Consquently, they had to relocate to a rented property which was occupied by a day care centre by day and by the church at nights and on weekends. As they gave themselves to the Lord, He continued to bless the work; and, again, they outgrew this shared facility and had to relocate to a new property on Hollywood Boulevard. Circunstances forced Reverend Rose to move back to her home. It was there while at her kitchen sink that the Lord spoke with her and gave her the name Abundant Faith Faith which was incorporated on August 8, 1996 with approximately 60 adults and several children. Because of the prolific growth, in October 1996, the Ministry was relocated to 727 South 21st Avenue in Hollywood.
In 2005 through divine encounter, Reverend Rose met Bishop Dr. Delford Davis of The Power of Faith Ministries, Jamaica whom they were led to ask to be their Bishop. After sometime, Bishop and Minister Davis received the confirmation from the Lord and accepted the request. Resultant to this encounter, in 2007 Abundant Faith Ministries was incorporated to became the first Florida branch of the Power of Faith Ministries International.
Reverend Rose has been married to Minister Owen Rose for 49 years and they have one daughter and two grandsons.