The Pastors' Care Committee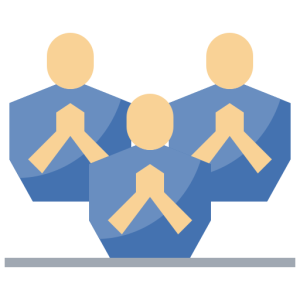 "Let the elders that rule well be counted worthy of double honour, especially they who labour in the word and doctrine. For the scripture saith, thou shalt not muzzle the ox that treadeth out the corn. And, The labourer is worthy of his reward". ~ 1 Timothy 5:17-18.
The purpose of the Pastors' Care Committee is to encourage, affirm, advocate for, and give loving support to our Pastor, Assistant Pastor and their families. Team members are committed to praying for our pastoral staff and his families and to stay connected to them regarding special needs/events.
All year long, the team is tasked with encouraging the body and reminding them of special ways to encourage and appreciate the pastors throughout the year. The Committee coordinates fundraising activities to provide gifts and other support to the pastors, spouses, and children on birthdays, anniversaries, Christmas, and other special occasions through the year. Occasionally, they plan activities to appreciate other Ministers of the Church.